See Carl Clover WIDENER Jr. in the Family Tree


Find Another Individual

Carl Clover WIDENER Jr.

Born: 25 OCT 1916 in Bozeman, Gallatin, MT1
Occupation: retired - 39 years of service 1978 in City of Los Angeles, Dept. of St. Maint.
Died: 5 OCT 2010 in Granada Hills, Los Angeles, CA
Age: 93 years
Buried: 13 OCT 2010 in Glen Haven, Sylmar, Los Angeles, CA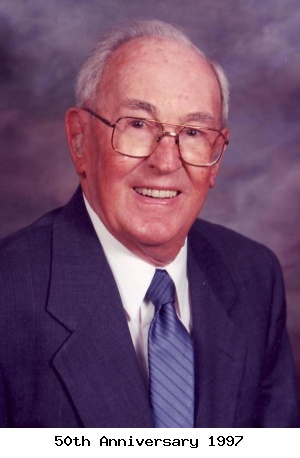 Born

Married

Died
Notes:


The family moved to San Diego in 1922, to Culver City in 1924 and to Los Angeles in 1926.

He was Junior Class President and Student Body President of Los Angeles High School. He was in an Electrical Engineering prep course during HS.

His first job was at Fern Cafeteria where he worked on weekends during HS. He then worked at Owl Drugs delivering prescriptions on his bicycle to drug stores. His next job was with Western Auto. Just before WWII he worked for DWP while attending Metropolitan Business School. He tthen left to go to Glendale Junior College.

Enlisted in the army during WWII. He was inducted at Ft. Belvoir, VA and was a clerk there. He continued clerking throughout his career in the African & European Theaters much to his dismay. Longed to be in the infantry & go fight the Germans.

When he returned he again worked for the Dept. of Water & Power for the city of Los Angeles where he met Betty. Eventually moved to the Dept. of Street Maintenance and was Asst. Superintendent when he retired in 1973.

Sources
| | |
| --- | --- |
| 1. | Title: 1850 census |
| 2. | Title: Personal knowledge |
| 3. | Title: Marriage License |